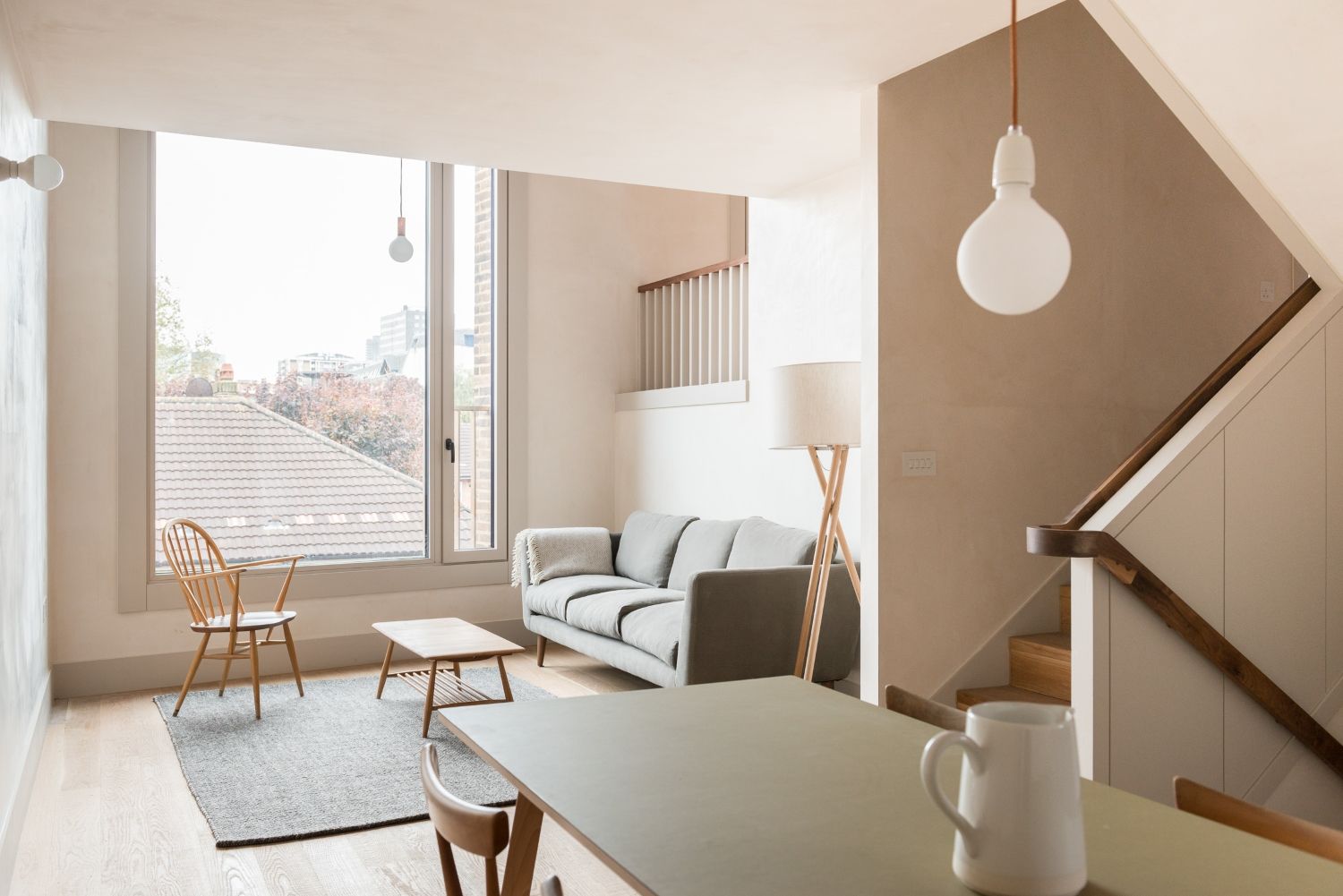 Description
Shepherdess walk has been shortlisted for the prestigious Mies Van Der Rohe Award. It is the result of a collaboration between Jaccaud Zein, award-winning Swiss architects, and Solidspace, multi-award winning London based developer. Located between Old Street and Islington, the Hackney Design Award winning scheme comprises of 5 apartments and 3 terraced houses, all of which are incorporated with the distinctive Solidspace DNA. The split-level configuration allows for visual connectivity within the interior of the house, and natural light floods into the homes.
The project is site-specific, complementing its Victorian neighbours in both scale and the materials used. Details have been meticulously planned, from the Belgian bricks to the rendered plastered beeswax finish of the interior walls. What was once home to UK's first HIV clinic, has now been transformed to a series of homes that have a distinctive character yet contain all the comforts of a modern house.
Description
Jaccaud Zein Architects was established as a collaboration between Jean-Paul Jaccaud and Tanya Zein.
With an unfaltering allure for interventions in complex built environments with strong individuality, their projects utilise context to provide sensitive and customised responses. The definition of atmosphere, and the sense of place is also heavily emphasised.
Physical and emotional properties of construction as well as materials are an essential part of their projects. In addition to their comprehensive knowledge of housing, the architects are continuously looking for modes of inhabitation customised to the contemporary lifestyle whilst still leaving space for character.
Press / Awards
1. Awarded first prize for RIBA International Award (in partnership with Sergison Bates Architects) for an urban housing and crèche in Geneva
2. Shepherdess walk was shortlisted for the biennial Mies van der Rohe Award 2017, the most prestigious prize in European architecture
3. Shepherdess walk was shortlisted for a RIBA award in 2016
4. Shepherdess walk won the Hackney Design award